Please note- With an increase in teams this year please check the draw each week as your team may  not be playing the same time each week.
Programme along with any Future Ferns enquiries  @ Kerikeri Netball Centre please email:-
ffernskerinetball@gmail.com 
ANZ futureFERNS offers four different year groups for our junior Netball programme.
ANZ futureFERNS progresses players though modified formats of Netball that recognises their stage of physical and mental development. The aim is not only to grow their Netball abilities but also to help with their overall physical literacy which includes confidence, motivation, knowledge and understanding and physical competence.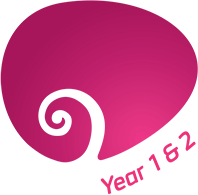 Introduces Netball to 5-6 year olds. The aim is to develop fundamental movement and basic Netball skills. Playing 4 v 4 allows the players to pass, catch and shoot from day one.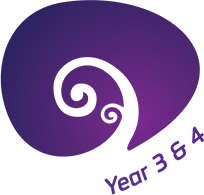 Year 3 & 4 is designed to be fast and fun, maximising participation and touches of the ball. With modified equipment and less players on the court, in 5 v 5 the game is less complicated.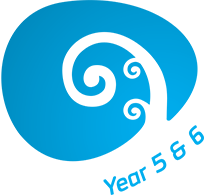 The 6 v 6 game is fast and provides players with lots of touches on the ball to enhance skill development and enjoyment. With only three positions on court it means the game is less complicated for children and easier for coaches to ensure the players learn the skills relevant to all and to provide them with equal opportunities
Research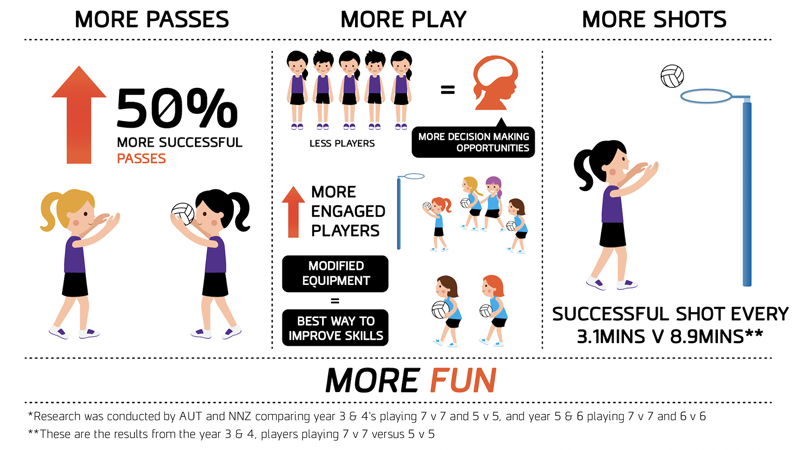 Why have the rules, game and equipment been modified?
Sport for young people ought to be modified to suit their age, size and ability as children are not mini adults. Netball has been modified since the 1900's and as we learn more from reviews, research and other sports, further adaptions have been made to ensure the game meets the needs of the players and grows as the players grow.
ANZ futureFERNS aims to provide the players a fun and safe environment, maximise opportunities to participate. The programme encourages the development their skills and provides a progressive introduction to Netball, developing a lifelong love of the game.